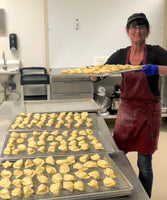 Meet the Pierogi Maker
As a little girl, Vickie learned to make pierogies from her Czechoslovakian grandmother.  She wants everyone to enjoy eating pierogies as much as she does which is why she makes them by hand with the same care as her grandmother and uses the best, locally sourced ingredients whenever possible. 
Who We Are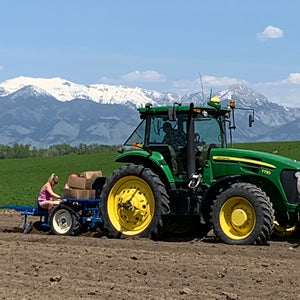 All the goodness of Montana
Our pierogies are made in Montana with ingredients sourced locally as much as possible. Humanly raised, organic and all natural are the types of ingredients we like to use. 
Handmade in small batches with simple ingredients
We make our pierogi dough by hand in small batches using the family recipe. All pierogi fillings are unique twists on traditional recipes using real food ingredients.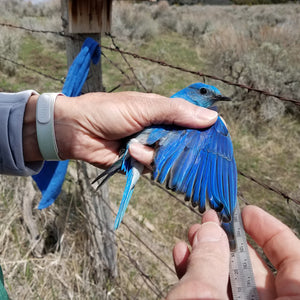 Supporting conservation and community
Giving makes us happy. We love supporting the local conservation projects of Sacajawea Audubon Society and the community-building activities of the Northeast Neighborhood Association by giving a percentage of special event profits.
I discovered "Vickie's Pierogies" on the Bozeman Winter Market website while  I was searching for local alternatives to source high quality foods during the COVID19 crisis. Pierogies were a family treat for me growing up and as soon as I saw her ad I wanted to try them and I could not be happier. They are very authentic and delicious! Thank you for making these treats available to Bozeman!

J.R.
These are the Cadillac of pierogies.

Claude S.
I absolutely LOVE Vickie's Pierogies!  I am from PA and people there take their pierogies very seriously, so I was thrilled to find handmade pierogies with local & organic ingredients here in Bozeman! I can't recommend them enough!

Allison G.